CSC Steel Holdings Berhad was founded in 2000 and listed in Malaysia since 2004.
Currently, it is mainly operating in 2 segments:
Cold Rolled and Coated Steel Products Segment

Investment Holding Segment
Moreover, geographically CSCSTEL operate in (1) Malaysia and (2) Asia Pacific.
Further information about these segments are available in CSCSTEL official website:
[Ownership]
Source: CSCSTEL FY2018 Annual Report
[Historical Financial Information]
Is your financial information identical to mine?
It is highly recommended to fill up the historical financial information yourself.
Free Download YAPSS R-Table Excel / Google Sheet Template:
https://www.yapss.com/product-page/gift1
Free Download CSC Steel Holdings Berhad historical financial information in Excel / Google Sheet:
https://www.yapss.com/product-page/191125KLSECSCSTEL
For more R-Table videos, click
↓↓↓
:
[My 2 Cents]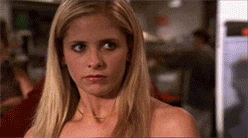 Cyclical business.
Inventory, receivable and payable turnover not looking good.