[My Takeaway]
Business is like a castle and we as the investors are like the traveling merchants.

It is our job as a traveling merchant to find whether the castle has a moat to protect against invasion, whether the lords serve the people well and most importantly, what makes this castle different from the others?

Before, bringing our goods into the castle.
[Fundamental Rules of economics that Warren missed and mentioned in BRK 1994 Annual Letter]
"As the seat capacity of the low-cost operators expanded, their fares began to force the old-line, high-cost airlines to cut their own. The day of reckoning for these airlines could be delayed by infusions of capital (such as ours into USAir), but eventually a fundamental rule of economics prevailed: In an unregulated commodity business, a company must lower its costs to competitive levels or face extinction. This principle should have been obvious to your Chairman, but I missed it." ~Warren Buffett
[Full Videos of Berkshire Hathaway Annual Meeting 1995]
https://buffett.cnbc.com/1995-berkshire-hathaway-annual-meeting/
[ABOUT - Collection: Warren Buffett]
Whenever, I search up on fund managers that practice value investing. All of them done 1 common thing that is, they study whatever they can about Warren Buffett from his annual letters, annual meeting or even interviews. Hence, I decided to do the same and share it together with all of you so that we can learn and grow together :)
[My 2 Cents]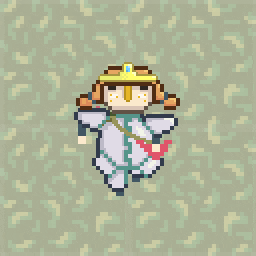 Suddenly, investing sounds like an adventure game <3.
So how many castles have you found?